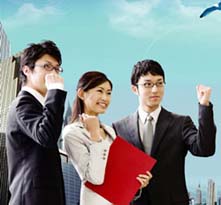 The enterprise concept of the fire light of AED
Business philosophy: responsible for light
Enterprise philosophy: respect and return every partner, achieve self, show value;
Corporate creed: truth, steadiness, passion and breakthrough;
Enterprise spirit: heart, initiative, mutual assistance, win-win;
Enterprise goal: to build a first-class private enterprise in China;
Enterprise policy: cultivate excellent talents, provide efficient products and services, and create quality life.
Enterprise values of anlton fire lamp
Product concept: take products as carrier, meet and create demands, and improve consumers' quality of life and taste;
Employee view: employees are the source of enterprise profits. We use gratitude to repay equal treatment and humanized welfare and development space;
Talent view: the right one is the best one, which can be applied in training, and return to the development space;
Customer view: customer identification is the foundation of our existence and the embodiment of our value; select quality customers, provide efficient products and services, enhance mutual competitiveness and achieve win-win results;
Development concept: no successful enterprise develops at the expense of its customers. Comprehensive and balanced development is the basis for its steady and strong development.